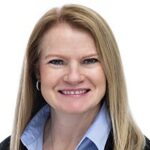 Robyn Jones
Chairman and Founder
Robyn has been married her high school sweetheart for 40 years.  Together they raised six wonderful children.  In 2003 she co-founded Goosehead Insurance, Inc., (Nasdaq: GSHD) along with her husband, and Goosehead has become one of the largest and fastest growing insurance brokers in the United States with over 750 offices across the country.  Robyn currently serves as Goosehead's Vice Chairman and sits on the Board of Directors.
Robyn founded The Heartspace Initiative in 2018 with her six daughters.  Her goal, working together with her family, is to support and empower women and children.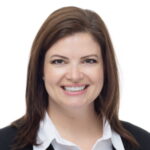 Lindy Langston
President & Executive Director
Lindy is passionate about education and literacy and is an advocate for women and girls.  She believes in fighting to provide the most vulnerable in our communities with resources and opportunities.  Lindy has served in her local community for years and works hard, along with her husband, to instill the same love of service in her four children.
Lindy previously served as the General Counsel for Goosehead Insurance, Inc.  She holds a B.A. in Economics and a J.D. from Brigham Young University.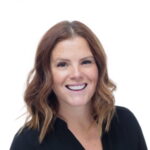 Lanni Romney
Director & Corporate Secretary
Lanni is a mother of four and understands the impact that a nurturing and caring environment can have on a child.  She is committed to providing for the emotional and physical needs of families.  She believes in empowering others through education and holds a B.A. in English as well as a J.D. from Brigham Young University.  Lanni has spent many years helping women, children and families in crisis.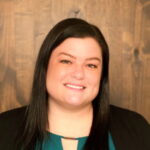 Camille Peterson has been a board member of the Heartspace Initiative since it's origination in 2018. She has a strong drive to better the community and the lives of those around her. Camille is passionate about fulfilling the needs of those less fortunate. She managed a plasma center for over a decade helping further research and development of medication for auto-immune diseases until 2016 when she left to be a stay at home mom to her little boy.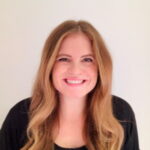 With a strong interest in helping individuals, Desiree has engaged in charitable causes with diverse organizations for over a decade.  Working specifically toward uplifting women and children, Desiree seeks projects that favor empowerment and sustainability.  She is a mother of four children and strongly values family.  Her personal philosophy has always been to see the best in others.  Desiree received a Bachelors degree in Economics from the University of North Texas and resides in Connecticut.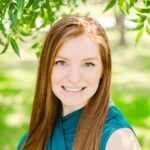 Adrienne Kebodeaux
Director
A graduate the University of Texas Health Science Center at Houston, Adrienne is a practicing general dentist in North Texas. She lives with her husband and son, two rescue German Shepherds, and their domestic shorthair cat.
Adrienne enjoys spending time with her family, painting, and cooking.  Adrienne spent a significant portion of her dental education in public health clinics and on a mobile dental van providing dental care for the less fortunate and is an advocate for improving access to dental healthcare for those in need.  She also has a bleeding heart for animals and is passionate about expanding access to spay and neuter.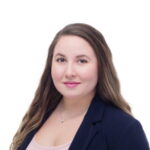 Rachel works closely with organizations specializing in providing assistance to our nation's veterans, as her both of Grandfathers served our nation in World War II. Rachel's other passions include serving the underprivileged youth in our local communities and assisting organizations that provide safe living spaces for women and children in danger. Prior to joining Heartspace, Rachel spent multiple years recruiting top talent in the medical and insurance industries. Rachel graduated from Texas A&M University in 2015 with a BA in History and a minor in Business.